Khareba Winery produces in total more than 30 kinds of wine. The company's main priority is to produce the finest wines from grapes harvested from its own vineyards in eastern and western Georgia according to the best traditional as well as modern European methods. The company grows 25 different grape varieties in 7 microzones.
Over 1,000 hectares of the finest vineyards are owned and cultivated by the company, the majority of which are to be found in the traditional Georgian viticultural regions of Kakheti (80%), Imereti (15%), Racha (3%) and Lechkhumi (2%). Along with widely-known Georgian grape varieties such as Saperavi, Rkatsiteli and Mtsvane and famous international ones such as Cabernet, Chardonnay, Sauvignon,
Muscat, Pinot and Merlot, Khareba Winery also cultivates unique varieties such as Otskhanuri Sapere, Tsitska, Tsolikouri, Krakhuna, Aladasturi, Usakhelouri,Khikhvi and Kisi. We are dedicated to exploring the full potential of both grape growing and winemaking here in the cradle of viticulture.
Khareba winery is committed to a strong research project to identify and cultivate traditional Georgian grape varieties wherever they are found.
Wineries
Khareba wineries are located in Imereti (western Georgia) and in Kakheti (eastern Georgia).
In August 2011, Khareba renovated its winery in Terjola (Imereti) – where all the company's premium quality wines are produced. The winery is equipped with completely modern equipment, including crush pad, fermentation tanks and bottling lines to guarantee the wine's premium quality and freshness.
Khareba's eastern Georgian winery is located in Vachnadziani (Kakheti) and has been producing wine since 1957. This winery produces the company's range of table wines, and has a production capacity of 9,000 tonnes per year. The company also has brandy factory in Akhmeta (Kakheti).
Wines
Khareba produces a range of wines: premium wines; appellation of origin wines; aged wines; proprietary
table wines; dry and semi-dry sparkling wines; and Qvevri wines.
The traditional Georgian Qvevri wines are produced according to the ancient Georgian system of
fermenting and aging of wine in clay. Nine different kinds of Qvevri wines have already been bottled.
UNESGO – Intangible Cultural Heritage:
Ancient Georgian Traditional Qvevri Wine
Qvevri wine-making is.practised throughout Georgia, particularly in village communities where unique varieties
of grapes are grown. The Qvevri is an egg-shaped earthenware vessel used for making, ageing and storing the wine. Knowledge and experience of Ovevri manufacture and wine-making are passed down-by families, neighbours, friends and relatives; all of whom join in communal harvesting and wine-making activities. Children learn how to tend the vines, press grapes, ferment wine, collect clay and make and fire Qvevris through-observing their elders. The wine-making process involves pressing the grapes and then pouring the juice, grape skins, stalksiand pips into the Qvevri, which is sealed and buried in the ground so that the wine can ferment for five to six months before being drunk. Most farmers and city dwellers use this method of making wine. Wine plays a vital role in''everydaylife and in the celebration of secular and religious events and rituals. Wine cellars are still considered the holiest place in the family home. The tradition of Qvevri wine-making defines the lifestyle of local communities and forms an inseparable part of their cultural identity and inheritance, with wine and vines frequently evoked in Georgian oral traditions and songs.
KISI
QVEVRY DRY WHITE WINE
Awards:
International Qvevri wine competition 2018 – Gold Medal
international Qvevri wine competition 2019 – Silver Medal
Decanter Asia Awards, Hong Kong — Bronze Medal
Awards :
Decanter World Wine Awards, United Kingdom — Bronze Medal
Mundus Vini, Germany — 86 Point
Yalta Gold Griffin, Yita, Ukraine — Best Wine of the Year
Decanter World Wine Awards, United Kingdom — Commended
Awards:
Yalta Gold Gririffin,
Yita, Ukraine – Gold Medal,
Hong Kong International Wine & Spirit Competition,
Hong Kong — Silver Medal international Qvevri wine competition 2018 – Gold Medal
Awards:
Les Citadelles du vin, Bordeaux, France — Gold Medal
Decanter Asia Awards, Hong Kong — Bronze Medal
International Wine & Spirit Competition, London, UK — Bronze Medal
Expo Georgia, Tbilisi, Georgia – Gold Medal
Mundus Vini, Germany – Silver Medal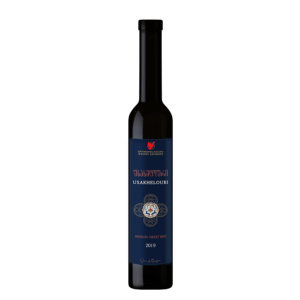 Awards:
Expo Georgia, Tbilisi, Georgia – Gold Medal,
Decanter Asia Awards, Hong Kong — Silver Medal